We have a special treat for all of our friends and fans! We were contacted by Jeffrey Zaslow, author of a new book titled "The Magic Room". He traveled to Fowler, MI and our retail partner, Becker's Bridal set the stage for this book. Within the pages of this book you will read about love, life and what goes on behind the scenes - how each and every bride who walks into a bridal salon has a story. More importantly, you will read stories just like yours...about women who are taking the same steps you are...what a journey it is on the road down the aisle!
As a special gift, we are giving away a signed copy of the The Magic Room! Just leave a comment about your visit to the magic room - because every store has one. The room where you look into the mirror the first time and you feel it...you see it...you have finally gotten to that moment...you are a bride!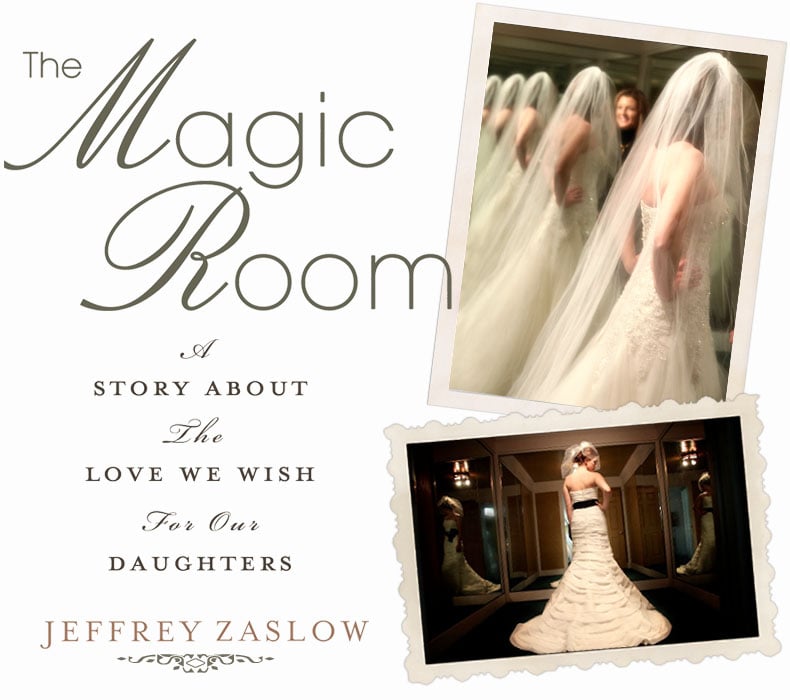 About Becker's Bridal: Becker's is located in Fowler, Michigan. It is a town with more wedding dresses (2,500) than residents (1,100).The store has remained in the same family since it was founded in 1934. Becker's Bridal is run by a daughter, her mother, her grandmother, and her great–grandmother. Becker's has carried Bonny Bridal gowns for many years and we are so thrilled to share with our friends and fans their very special story.
WIN A SIGNED COPY OF THE BOOK!
Leave a message on this post about the 1st time you saw yourself as a bride
This giveaway will end on
: January 21st, 2012 at 6pm PST and the winner will be posted and contacted shortly there after! If we do not hear from the winner within 3 days, another winner will be chosen.

PLEASE, make sure you leave me a way to contact you!!
What you win:

A signed copy of The Magic Room, a novel by
Jeffrey Zaslow
Value of giveaway: $27.00
Shipping Charges: Included
This giveaway is open to US RESIDENTS only!
Good luck to everyone and thank you for sharing your stories with us!